High-Performance Formulas to Stimulate Healthy Hair Growth
Your journey to healthy hair begins with nourished follicles and a healthy scalp. Like skincare for your face, your scalp also needs special care. A healthy scalp environment lays the foundation for beautiful, healthy-looking hair.
BALANCE HAIR & SCALP CARE is a naturally-based approach for women and men of all hair types that combines nature's powerful botanicals with scientific innovation to create the perfect balance of high-performance formulations for optimal hair and scalp health.
The Root of Healthy Hair
An advanced treatment system, CURplex22™ specifically targets your follicles and scalp to get to the root of healthy hair.
CURplex22™ is an exclusive powerful blend of clinically proven actives, botanicals, plant extracts and superfoods.
These clean, high-performance formulations include naturally derived and sustainable ingredients that have anti-hair loss and anti-aging benefits. They are color and keratin safe and do not contain sulfates, parabens, phthalates, or drugs. Never tested on animals.
Hair Loss Prevention at its Finest
The Curenza Balance collection was developed to naturally support a healthy scalp and promote stronger, longer, fuller, healthier hair.
This advanced therapy system combines modern science and clinically proven natural plant-based ingredients to counteract the causes of hair loss and encourage healthy hair growth and scalp health.
Specifically designed for both women and men without drugs, harsh chemicals, and side effects the Balance collection is ideal for all hair types and is safe on color, keratin and bleach treated hair.
Explore Collection
Energize Your Follicles and Keep Hair in its Place
FOLLICLE ACTIVATOR is transformative spray serum with clinically proven natural ingredients and advanced stem cell activators that revitalize the scalp and energize the follicle at the root to counteract the causes of hair loss and premature thinning.
The advanced delivery system in the FOLLICLE ACTIVATOR, primarily used in the pharmaceutical industry, facilitates the penetration of CURplex22™, enabling targeted delivery of the complex to the hair follicle without using alcohols or harsh chemicals.
A comprehensive blend of vital nutrients helps to restore and prolong hair's natural growth cycle and prevents miniaturization by blocking DHT formation, the leading cause of hair loss.
This safe and effective drug-free formula supports fuller, thicker, stronger, healthier hair growth.
Learn More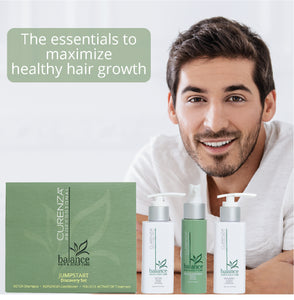 JUMPSTART Your Hair & Scalp Health
The CURENZA BALANCE JUMPSTART Discovery Set includes the essentials to effectively address your scalp and hair health.
Maximize your results with these 3 simple steps to defend against hair loss and support healthy hair growth and optimal scalp health.
Set includes:
DETOX Shampoo
REPLENISH Conditioner
FOLLICLE ACTIVATOR Treatment
Learn More
Luxury Anti-Aging Skin Care
The CURENZA Dermaceutical Anti-Aging skincare collection is formulated to deliver extraordinary nourishment to the skin with synergistic blends of vitamins and botanicals that are enhanced with scientifically proven performance ingredients to elevate skin health.
These specialized formulas with powerful antioxidants help neutralize free radical damage, encourage collagen production, diminish the appearance of fine lines & wrinkles, improve uneven skin tone & texture, and provide exceptional hydration and protection for a more radiant and youthful glow.
Clean formulas FREE OF Sulfates, Parabens, Phthalates. Vegan-friendly. Cruelty-free.
Explore Collection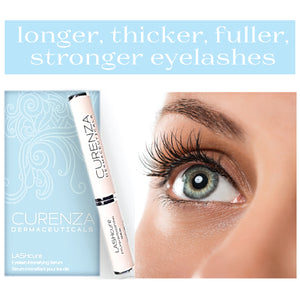 LASHcure Eyelash Intensifying Serum
Our advanced proprietary formula, with clinically proven complexes and a unique blend of polypeptides, botanical extracts, and antioxidants, helps to dramatically improve the appearance of natural lash length, thickness, density, and fullness. Infused with antioxidants, anti-inflammatory, and DHT inhibitors to decrease lash fall out and extend lash growth cycle. Nutrient-rich to help condition and moisturize, improving strength, shine, and elasticity. The result is longer, thicker, fuller, stronger eyelashes in as little as 2-4 weeks*.
Free of parabens, sulfates, phthalates, oils, color, and fragrance. Vegan. Not tested on animals. DOES NOT CONTAIN PROSTAGLANDIN OR BIMATOPROST.
*Clinical results with daily use. Individual results may vary.
Learn More
Latest Articles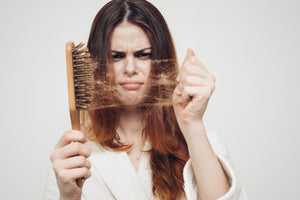 Super Stressed? So is Your Hair! Here's how stress can cause hair loss and the steps you can take to effectively manage it.